From
The Advocate
:
The leaders of two Canadian polygamist groups are defending their "marriages" by referencing the nation's 2005 decision to legalize same-sex marriage, reports the Associated Press.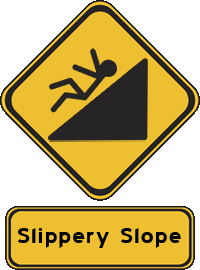 So we all know what's coming next. Shrieks and howls from the Christian hate groups about how the legalization of gay marriage leads to the legalization of polygamy - JUST LIKE THEY SAID IT WOULD.
A couple of things.
First of all, I'm not against polygamy. Pretty much simply because I'm not a judgemental asshole. However, unlike gay marriage, and for the sake of the arguments that will be presented by the anti-gay hate groups, there are some serious social consequences to the legalization of polygamy.
I've found this article to be an invaluable resource.
A few paragraphs:
One Man, Many Wives, Big Problems
The social consequences of polygamy are bigger than you think

Other things being equal [male to female ratio] (and, to a good first approximation, they are), when one man marries two women, some other man marries no woman. When one man marries three women, two other men don't marry. When one man marries four women, three other men don't marry. Monogamy gives everyone a shot at marriage. Polygyny, by contrast, is a zero-sum game that skews the marriage market so that some men marry at the expense of others.

[snip]

The social dynamics of zero-sum marriage are ugly. In a polygamous world, boys could no longer grow up taking marriage for granted. Many would instead see marriage as a trophy in a sometimes brutal competition for wives. Losers would understandably burn with resentment, and most young men, even those who eventually won, would fear losing. Although much has been said about polygamy's inegalitarian implications for women who share a husband, the greater victims of inequality would be men who never become husbands.

By this point it should be obvious that polygamy is, structurally and socially, the opposite of same-sex marriage, not its equivalent. Same-sex marriage stabilizes individuals, couples, communities, and society by extending marriage to many who now lack it. Polygamy destabilizes individuals, couples, communities, and society by withdrawing marriage from many who now have it.
Also, remember that the comparison itself is fallacious. Same-sex marriage is about marrying 1 partner, polygamy is about marrying additional partners.
And of course, the motherload:
Polygamy is Biblically approved
!
biblicalpolygamy.com:

The purpose and outline of this web-site are simple:
As based only on the Bible, to provide

-the Exegesis / Argumentation Proofs in the Bible,
-the list of all the Polygamists in the Bible,
-and the examples where The Lord Himself is self-described in polygamous terms in the Bible,

all in a simple and easy-to-use web-site.
This is one I like to remember:
God said He GAVE Wives

Sometimes, people are indeed honest enough to admit that the Bible really does not prohibit polygamy (polygyny). However, as a hedge against that admission, such ones may then resort to saying one of the following assertions:

-"Yes, but God never condoned polygamy."
-"Yes, God allowed it, but He was against polygamy."
-"Polygamy was only man's idea, not God's".
-"Yes, but God never approved of polygamy."

The passage involving 2 Samuel 12:8 rather clearly reveals otherwise.

"And I gave thee thy master's house, and thy master's wives into thy bosom, and gave thee the house of Israel and of Judah; and if that had been too little, I would moreover have given unto thee such and such things."
Check out what Focus on the Family's Citzenlink
recently had to say
:
Dr. Ron Jones, senior pastor of Immanuel Bible Church in Springfield, Va., has written an

open letter to the new president.

"We will pray that God will grant you Solomon-like wisdom in all of the decisions you make."
And what is this "Solomon-like wisdom" like, you ask? Well it goes a little something like this: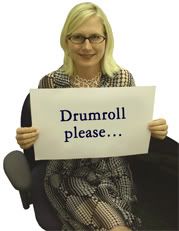 1 Kings 11:3
"He had seven hundred wives of royal birth and three hundred concubines, and his wives led him astray."
_______
Feel free to read the
whole chapter
. "God" never condemns his polygamous liaisons, just the idolatry it lead to.