Another bedazzler
from our favorite Exodus International employee...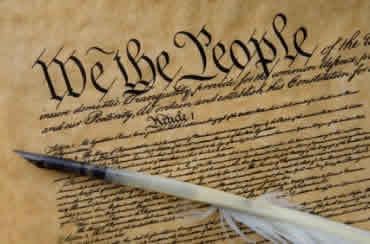 Randy Thomas: "Let me be clear. I do believe in the American way of government but I believe defining marriage should be decided by the people through the direct use of referendums/propositions and especially the … legislature"

"...not a couple of lawyers representing clients in front of a panel of judges."
That whole court system thing has always Bothered me too. We need a referendum / proposition / legislature to do away with America's unnecessary third wheel of justice.
Lest America lose its untapped reservoirs of power of the people over certain people.
And now, so quickly and conveniently, we have
Vermont's legislative "redefinition of marriage"
...
The two houses of Vermont's legislature voted last week for a same-sex marriage bill -- four votes short of a veto-overriding majority -- and Gov. Jim Douglas (R) vetoed it Monday. But Tuesday, several house members who voted against it last week switched sides to support the override, making gay marriage law.

The final vote was 100 to 49 to override the governor's veto. The initial vote last week was 94 to 52. Vermont has no mechanism for a citizen referendum to override the law.
Which is why we need a Federal Constitutional Amendment defining marriage as one man and one woman. In order to set a precedent to deny states the freedom to govern themselves.
Randy Thomas on Vermont

: I don't think this is wise, my heart is broken over the redefinition of marriage and am concerned about its impact. Regardless, from what I know, I can respect the process Vermont took a lot better than any other of the other four states that have redefined marriage through direct (CA in play, IA, CT and MA (MA court forced Legislature and Governor's hand)) judicial activism.
I don't know what's more disturbing, the fact that he's being consistent, or the notion that he'd support his own execution if majority ruled.